2020 CHR's Annual Quality of Care Report​
CHR's mission is to help adults, children and families find Real Hope for the challenges of Real Life through an array of community-based mental health, substance use, child welfare, supportive housing, foster care, prevention and wellness services, and integrated care.  Our name embodies our commitment to community-based care, instilling hope for a healthy, happy and productive future, and utilizing all available resources to achieve change.  CHR is proud to provide services that achieve Real Quality with Real Results.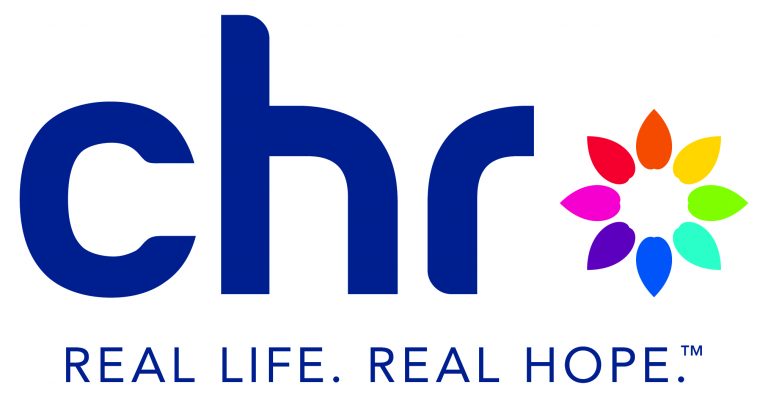 CHR's Behavioral Healthcare Heroes in Action
ACTING FAST: When the world changed in mid-March, CHR:
Continued essential services without interruption, including mobile crisis teams; all residential programs for children, teens, and adults; methadone treatment programs throughout the region and more.

Swiftly transitioned to telehealth clinical services.

Opened Urgent Care hours for individuals who needed to be seen in person.

Continued methadone treatment programs in CHR offices and CT prisons.
PROVIDING HELP FOR EVERYONE: Recognizing that people throughout the region were dealing with extreme stress, CHR:
Launched the free HERO HOTLINE, 888.217.HERO, to provide immediate coaching from clinicians specially trained in Acute Stress Response.
The free HERO HOTLINE, 888.217.HERO, continues today and is now targeting services for teachers, parents and parents who are teachers, as well as the general public. We are here for you!

Continued without interruption 24/7 care in all residential programs for children and adults (110 beds).

Added wellness initiatives for CHR's staff, including daily guided meditations and weekly yoga and virtual exercise classes.
EXPANDING SERVICES, CAREFULLY: Over the summer, CHR transitioned to our "New Normal Action Plan" and:
Implemented rigorous screening, social distancing, and cleaning protocols so we could safely reopen some face-to-face outpatient and community-based services for individuals who need to be seen in person.

We are continuing to track the needs of our communities and the impact of the pandemic.

We continue to remind everyone that NOW is the RIGHT time to start feeling better with effective, behavioral healthcare services at CHR!

Increased housing outreach to help individuals and families find safe and affordable housing.

Increased communication with CHR staff about COVID-related changes and updates.
TAKING CARE OF BUSINESS:
Through the careful work of our Executive Team, CHR ended FY 20 with a balanced budget and continued to meet strategic goals as a leader in behavioral healthcare services, supportive housing, integrated care and more.
Dear Friends,
It's been a year unlike any other. We are proud to say that CHR maintained all services throughout the COVID-19 crisis and remains a beacon of Real Hope for Connecticut.
Throughout the pandemic journey, CHR's professional staff never lost sight of our overarching goals to help people achieve recovery. Our work was recognized in the spring when CHR joined an elite group of agencies nationwide to receive a federal CCBHC Continuation Grant. A few months later, CHR was once again named a Top Workplace among large employers and the highest-ranking essential healthcare provider among large employers!
We are so proud of our staff and all their amazing accomplishments. The pandemic has been tough, but CHR is stronger.
Thank you for your generous support and loyal friendship during these unprecedented times.
Sincerely,

Heather M. Gates
President/CEO
Michael Kearney
Chairman, Board of Directors

A Journey to Become a More Just and Inclusive Agency
Following the tragic death of George Floyd, CHR took the first steps on a journey to become a more just, equitable, and inclusive workplace and service provider. During a Listening Tour in the summer of 2020, President and CEO Heather Gates spoke candidly to staff throughout the agency. Their input helped to shape the beginning of a meaningful, systemwide initiative to create lasting and sustained change within CHR and in relationship to the communities we serve.
To date, CHR has appointed Turkessa Antrum, Senior Vice President of Human Resources, as our Diversity, Equity and Inclusion Officer, and has launched a search for a Director of Diversity, Equity and Inclusion. In addition, we will engage with a consultant to assist us with our efforts that will focus on our culture as an employer; our service delivery framework; and our connection to the communities we serve.
"The journey has begun and I look forward to sharing more updates and insights in the months and years ahead," Gates said.
CHR's Medical Director is the New President of Connecticut Psychiatric Society
Dr. Steven Madonick, CHR's Medical Director, was recently named President of the Connecticut Psychiatric Society, an organization of psychiatrists who work to ensure access to humane care and effective treatment for people with mental illnesses. Already, he has begun advocating for continued use of telehealth in behavioral health practices.
"Dr. Madonick is a leader, innovator, and healthcare advocate who is always working to meet the needs of the state's most vulnerable individuals. We are so proud of his involvement with the CPS and look forward to his many accomplishments as president," said Heather Gates, President and CEO of CHR.
Heather Gates Joins Top Donors at
"Be a Hero" Level
Heather M. Gates, CHR's President and CEO, has a new title: Hero. This fall, in honor of CHR's employees and their selfless response to the coronavirus crisis, Heather increased her annual gift to the $15,000 "Be a Hero" level.
Heather joins loyal friends Phil Tartsinis, Howard and Ann Orr, and Mutual of America as our "Be a Hero" donors. 
This distinction includes year-round visibility and lead sponsorship of all CHR events, including Swing for Hope, CHR's Steam Train Half Marathon and more.
Promise House Progress
Work is continuing at a steady pace to complete the Promise House Apartments in Manchester by the summer of 2021. This is a new initiative to provide temporary, efficiency apartments and services for young adults who are experiencing homelessness.
Thanks to Paul B. Bailey Architects, Promise House has a warm and welcoming design. It will include 12 efficiency units as well as a common area where tenants can receive services from CHR staff to help them become self-sufficient through education, job training, life-skills and more. In addition, there will be a 13th unit to house a couple who will live on-site and provide 24/7 support to the young adults.
From its inception, our vision was that Promise House would help many young adults find health, recovery, and real hope. This is even stronger today.
CHR's New
Willimantic Office!
CHR recently moved into a new building in the heart of Willimantic! The new office, located on 1310 Main Street, provides ample space for staff and clients, as well as room to continue growing and adding more services for the community. Importantly, with more space, CHR was able to move its Child and Family Outpatient clinic from Mansfield to Willimantic, where the majority of clients reside and relocate programs for CHR's current Adult Outpatient clinic on Valley Street, which we have
long since outgrown.
Prestigious Federal Grant Expands Wellness Programs
CHR is the only agency in Connecticut to meet rigorous federal criteria as a Certified Community Behavioral Health Clinic (CCBHC), and was recently awarded a prestigious CCBHC Expansion Grant from the U.S. Substance Abuse and Mental Health Administration to enhance and expand a range of vital services for people of all ages.
This two-year, $4 million grant paves the way for CHR to continue efforts to combat the opioid crisis with increased access to same-day services; provide 24/7 crisis care; increase access to primary care for individuals with serious mental illness and addictions; and launch new wellness programs for children and families, including vaping-cessation programs.
Board of Directors
Chair – Michael Kearney, The Hartford
Vice Chair – Cy Hess, Aligne Wealth, LLC
Treasurer – Ayesha Clarke, State of Connecticut, Department of Revenue Services
Secretary –  Eduardo Miranda, Manchester Community College
Past Chair – Laura Tordenti
Chera Gerstein, Willis Towers Watson*
Colleen Masse, Czepiga, Daly, Pope & Perri Law Firm*
Connor Martin, Goodwin University*
Jason Jakubowski, Foodshare
Jeanna Grimes Ogbar, Jeanna Grimes Consulting*
Miranda Muro, Foodshare*
Ruth Fortune, Czepiga, Daly, Pope & Perri Law Firm
Sheldon Bustow, CIL
Steven Erickson, Whittlesey & Hadley, CPA*
*not picture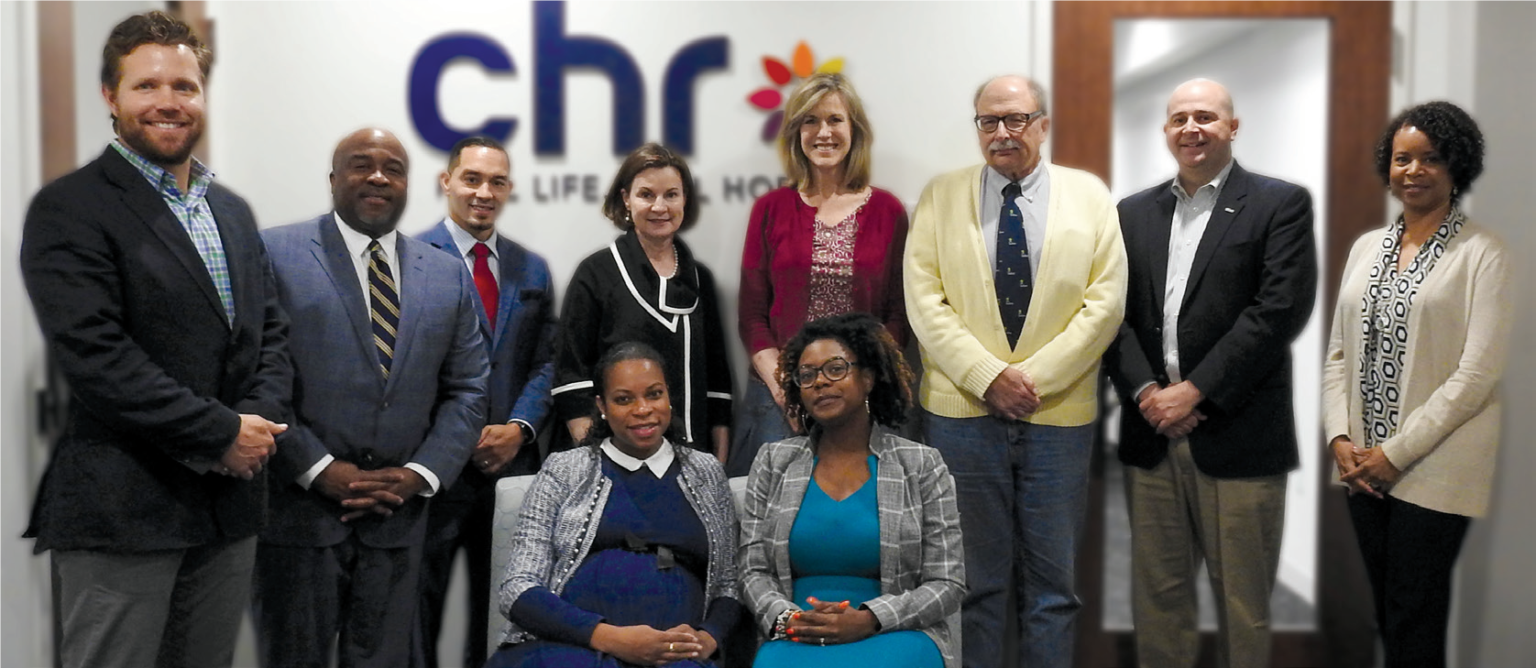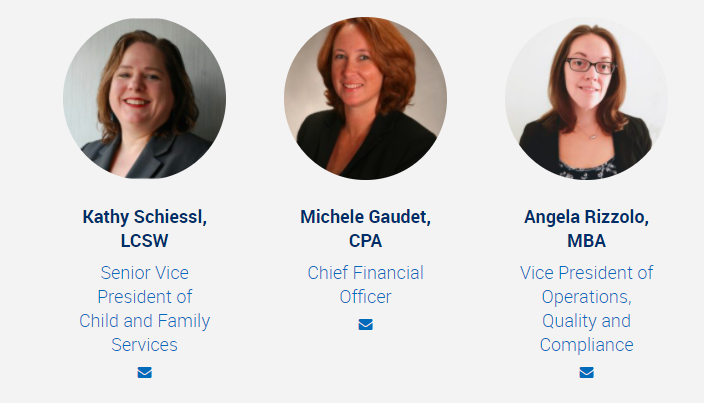 Special thanks to our CHR Heroes:
Phil Tartsinis
Howard & Ann Orr
Heather Gates
Mutual of America
Executive Management Team
Swing for Hope: 2019 Golf & Tennis Outing:
Phil Tartsinis
Howard & Ann Orr
Heather Gates
Mutual of America
Executive Management Team
Advanced Benefit Strategies, Inc.
Alera Group
Amenta/Emma Architects, PC
Anne Lally
Anthem Blue Cross Blue Shield
Barbara & Jim Carter
Betty K. Domer
C&T Electric Corporation
Carolyn Lee
Carter Chevrolet
Charter Oak Health Center
Chera Gerstein
Chris Abel
Chris Lewis
CohnReznick
Colleen Damron
Colliers International
Craig Sylvester
Credible
Cy Hess
Demarco Management Corporation
Dilip Rangnekar
Donna Perlee
Fiberoptics Technology Incorporated
First Choice Health Centers
Friedman, Kannenberg & Company, P.C.
Frontier Communications
Genoa Foundation
Graff Public Solutions, LLC
Greg Shlotzhauer
Harvard Pilgrim Healthcare
Heather Bohacs
Hooker & Holcombe
Jim Dougherty M.D.
Joe Enright
John Perkins
John Wright
Jon Rooney
Julie McNeill
Kapa Food Supply, Inc.
Key Bank
Konica Minolta Business Solutions U.S.A., Inc.
Krystal Kleer, LLC
Larry & Lynn Pollack
Laura Tordenti
Lauren Naworski
Lessard Air Conditioning & Heating LLC
Lisa House
Madison Properties
Mark Pandolfe
Martha Buttenheim
Matthew Manning
Maureen McGuire
Nanci Bernstein
Nancy Stewart
Neil Clark
Net7 Solutions
Newfield Construction
Omar Williams
Patrick Mylett
Paul B. Bailey Architect
Paul Soler
Philip Rockwell
Reel Lawncare & Snowplow LLC
Rose & Kiernan
Samuel Moy
Sheldon Bustow
Shipman & Goodwin
Steve Ruth
Susan O'Connell
Thomas Mason
Thomas Mcgee
Timothy Prewitt
Transfer Enterprises, Inc.
Travis Matthews
Ultimate Software
United Healthcare
Veronica Scarfi
Windsor Federal Savings
Workers' Compensation Trust
In-Kind Donations:
AC Petersen
AMC
Avon Prime Meats
Barre3 Farmington Valley
Black Hawk
Black Hog Brewing Co.
Boston Red Soxs
Bounce Town
Cake Gypsy
Connecticut's Beardsley Zoo
Contours Hair & Spa
Cosmic Omelet
Dakota Steakhouse
Dick's Sporting Goods
Effie's Place
Fairfield Theater Company
Farmington Miniature Golf & Ice Cream
First and Last Pizza
Flamig Farm
Fleming's Prime Steakhouse & Wine Bar
Foxwoods Resort and Casino
Frank Peppes
Fred Astaire Dance Studio
Ghosts of New Haven
Gouveia Vineyards
Harriet Beecher Stowe Center
Hartford Flavor Company
Hartford Symphony Orchestra
Hartford Wolf Pack
Hartford Yard Goats
Hill-Stead Museum
Hoffman Auto Group
Iris Photography
J. Timothy's Tavern
Kidcity Children's Museum
Little Theater of Manchester
Long Wharf Theater
Lutz Children Museum
Marriott Hartford Downtown
Mike's Golf Outlet
Mohawk Mountain
Mohegan Sun
Mystic Aquarium
Mystic Seaport Museum
New Balance
New Britain Museum of American Art
New England Brewery
New England Patriots
New York Giants
October Kitchen
Old Sturbridge Village
Omar Coffee
Pez
Playhouse on Park
Prossage Wellness, LLC
Quassy Amusement Park
Real Art Ways
Shubert Theater
Six Flags New England
Sonny's Place
Stonewall Kitchen
The Adventure Park at Storrs
The Big E
The Children's Museum
The Essex Seam Train & Riverboat
The Sheraton Hotel at Bradley
Theaterworks
Thimble Island Brewing Company
Thomas Hooker Brewery
UCONN
Vineyard Vines
W.B. Mason
Wachusett Mountain Ski Area
Wadsworth Atheneum
Warner Theater
West Hartford Yoga
West Port Country Playhouse
Winding Trails
Yale Peabody Museum
Annual & Employee Campaign:
Abby Gagnon
Abraham J. Goldberg
Alera Group
Alexander Marquis
Amber Morton
Amy Cruz
Amy Evison
Andrea Hakian
Arthur Vavoudis
Ashley Barselau
Ashley Burke
Azra Omerbasic
Barry Friedman Ph.D.
Beatrice Mathis
Bernadette Brown
Beth Sondergaard
Bethany Sauline
Bharati Shah
Big Y
Bonnie Llanes
Brandi Pratt
Brent Munson
Brianna Wilson
Carol Phalin
Carol-Ann Donahue
Carolina Nowakowski
Casie Timmons
Cassandra Holmes
Catherine F. Kriss
Catherine Jones
Catherine Reckmeyer
Chandler Walker
Chari Bobrowski
Cherie Trice
Cheryl Mickiewicz
Chris Bonatsakis
Christina Carlson
Cindy Schtierman
Claudo Fratarcangeli
Coleen Dobo
Colleen McGuire
Dan Mangini
Danielle Cormier
Debborah Newell
Deborah Cass
Deborah Gourley
Deborah Jean
Deborah Mancuso
Deborah Manzano
Deborah Mininberg
Deborah Morgan-Scott
Denise Ortiz
Diane Oliver
Donna Camerota
Donna Perlee
Donna Wertz
Doris Coughlin
Douglas Dorman
Eileen Daigle
Ellen Russell
Elsa Reyes
Emily Culp
Emily Laprade
Emily Soucy
Eric Joseph
Eric Rice
Evan Lemma
Eversource Energy Foundation
Francis Florius
Francis Ziccardi
Freshwater Veterinary Hospital
Gail Tinto
Geoffrey Naab
Gina Gifford
Gregory Todd
Grier Stanley
Heather Faulkner
Heather Freeman
Heather Gates
Irja Welch
Jacqueline Berkowitz
Jaime Olmo
James Goyette
James Ostrowski
Jane Napolitano
Jasmine Rivera
Jen Gardner
Jennifer Doutre
Jennifer Greer
Jennifer Harris
Jennifer Kylie
Jennifer Nadeau
Jennifer Vaz
Jesseca Dacosta
Jessica Bottomley
Jessica Cullan
Jessica Nowak
Jessica Roberts
Jessica Szczygiel
Jessica Voaden
Jinny Patel
Joann Hansen
Jodi Cascella
Johanna Irizarry
John Smith
Judy Bolanos
Julie Quinn
Justin Kolpak
Annual & Employee Campaign:
Karen Case
Karen Maruschak
Karim Vergara-Boffard
Karla Figuereo
Karlene O'Connor-Hall
Katherine Larsen
Katherine McDonald
Kathleen Baber
Kathleen Caringi
Kathleen Dunn
Kathy Erickson
Kathy Schiessl
Kathy Shaw
Katie Conforti
Katie Reaves
Kavitha Sudhakaran Nambiar
Kelsie Boulet-Briere
Kim Byrd
Kim Kennedy
Kristen Myshrall
Kristen Perkins
Kristin Burrington
Kristin Perry
Kyra Brown
Laura Davis
Laura Tordenti
Laurel Briere
Lauren Naworski
Leslie Fultz
Lisa Lee Pedemonti
Lori Cammilleri
Lynn McKenney
Macy Lee
Malika Nelson
Maliza Vega
Marcy Carlone
Maria Coman
Maria Pedraza
Martha Buttenheim
Martine Mikell
Mary Reiners
MaryJoan Picone
Maureen McGuire
Megan Johnson
Meghan Hawthorne
Meghan Oberg
Melanie Ostrowski
Melissa Bent
Melissa Griggs
Michael Asinas
Michael Kearney
Michael Ostro
Michael Wilson
Michele Gaudet
Michelle Desjardins
Michelle Johnson
Michelle Munasami
Milagros Sinclair
Nadine Muriel
Nectarios Bonatsakis
Nicholas Goughan
Nicholas Lynch
Orguidea Burgos
Pamela Bray
Patricia A. Day
Patricia Cruz
Patricia Jarvis
Patricia Parlante
Paula Dunn
Paula Jasminski
Peggy Winsman
Peter Rogers
Pratima Upadhyay
Rachel Corso
Rachel Heath
Raymond Reid
Rebeca Bermudez
Rebecca Sorornejad
Renata Chase
Rhiannon Nitch
Richard Bridburg M.D.
Robert Amatruda
Robin Powell
Samantha Graham
Sameera Haque
Sandra Blackington
Sandra Donahoe
Sarah Connors
Sarah Millimet
Shariet Bazemore
Sharon Dudley
Sheila Pacowski
Sherry Natale
Sheryl Lambert
Simone Powell
Simone Singh
Sri Marella
Stan Schapiro
Steve Hurley
Steve Madonick M.D.
Steven Erickson
Stop & Shop
Susan Fierberg
Susan Morel
Suzanne Chayes
Suzanne Sustaita
Sydney Hayes
Talitha Yelling-Davis
Tamarack Vandevelde
Tammy Donath
Tara Tulay
Taylor Brosnihan
Team MAD
The Benevity Community Impact Fund
Theresa Duston
Tiffany Kennedy
Tracie Compositor
Turkessa Antrum
Victoria Burbank
Wanda Santiago
William Rock
Willisha Charlemagne
Zanetah Sasser
Zorefa Mohammed
COVID-19 Support Fund:
A&A Pest Control Inc.
Abraham J. Goldberg
Amber Moss
Amy Klein
Angela Rizzolo
Beth Sondergaard
Betty K. Domer
Caitie Sailer
Catherine F. Kriss
Chera Gerstein
Christopher Lautenbach
Cy Hess
Deborah Morgan-Scott
Debra Deptula
Donna Perlee
Doris Coughlin
Eddie Miranda
Elizabeth Curtis
Ellen Russell
First Church of Christ, Congregational Suffield
G. Duncan Harris
Geoffrey Naab
Graff Public Solutions, LLC
Greg Mark
James Fazio Jr
Jason Jakubowski
Jay Messier
Jim Dougherty M.D.
Joe Enright
Joella Banker
John Cavanaugh
John Ryan
John Smith
Judith Cowell
June Lord
Kathleen Pagano
Katie Reaves
Kimberly Henrichon
Lisa Hurley
Liv Garrison
Lolly Garrec
Lori Cammilleri
Maliza Vega
Martha Buttenheim
Mary Jane Lund
Maureen McGuire
Meg Lynam
Michael Ostro
Miranda Muro
Nancy Carew
Patricia Jarvis
Peggy Winsman
Renee Shuckerow
Ruth Sales
Sheldon Bustow
Suzanne Chayes
Ted Garrity
Terese Dini
Vanity Sanchez
Wendy Cook
William Harrison
William Rock
Workers' Compensation Trust
2019 Adopt-a-Family Holiday Program:
Amy Anderson
Ayesha Clarke
Brian Florek
Carter Chevrolet
Chera Gerstein
Cherie Trice
Cheryl Curtis
CHR Board of Directors
Colleen McGuire
Cy Hess
Diane McPherson
Donna Perlee
Duncan Harris
Eduardo Miranda
Elaine Kardock
Farmington Valley Jewish Congregation
Goldy Singh
Jason Jakubowski
Jay Messier
Jennifer Mooney
Jessica Dwyer
Jocelyn Mackey
Joe Enright
John Perkins
Joyce Ruyak
Karen Stetson
Kellie Kunkel
Kelly Lemay
Laura Tordenti
Lauren Devin
LEGO Systems, Inc.
Lisa Roscoe
Lori Lee Brandon
Martha Buttenheim
Michael Kearney
Newfield Construction
People's United Bank
Ruth Fortune
Sheldon Bustow
Stephanie Hoey
Steven Erickson
Ultimate Software
WFSB
William Rock
Windsor Federal Savings
Thank you to our CHR Staff:
Cheryl Mickiewicz
CHR – Compliance Department
CHR – Front Office Staff
CHR – HR Department
Coleen Dobo
Colleen Harrigan
Deb Deptuala
Doug Dorman
Heather Gates
Kathy Schiessl
Katie Reaves
Kim Kennedy
Lori Cammilleri
Maureen McGuire
Patricia Parlante
Paula Jasminski
Raymond Reid
Sammera Haque
Simone Singh
Susan Morel
Special thank you to all our donors at Pratt & Whitney:
Carolyn Eichhorn
Carlye Eder
Christopher Sanchez
Kristine Bankowski
Lynn Fraga
Mark Ucasz
Miguel Caldero
Private Foundations:
American Eagle Financial Credit Union
CT Association of REALTORS Foundation, Inc.
Farmington Bank Community Foundation
The Fund for Greater Hartford
Hartford Foundation for Public Giving
Jeffrey P. Ossen Family Foundation
Manchester Road Race Committee Inc.
The McPhee Foundation, Inc.
New Alliance Foundation
United Way of Central & Northeastern Connecticut
Workers' Compensation Trust