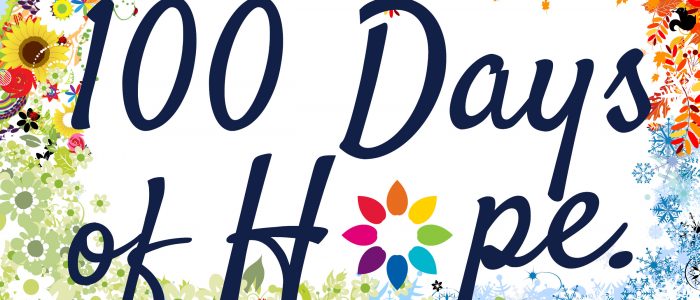 What is 100 Days of Hope?
CHR's 2021 fall fund raising campaign began on Sept. 23, the day of our annual Golf and Tennis Outing that also marked 100 days until January 1, 2022.
Our goal is to raise $100,000 in gifts and pledges by the start of the New Year. Proceeds from the Golf and Tennis Outing gave us a giant step forward! We are now looking for participation from as many friends and supporters as possible. We appreciate that this is a personal decision and are grateful for any amount you can donate.
How to Join?
It's easy to be part of 100 Days of Hope.
You can make a gift online at (link to Donate page)
For your convenience, gifts can be made through payroll deduction (CHR employees only) or monthly online giving (link to Donate page.)
Checks can be mailed to: CHR Development Office, 2 Waterside Crossing, Suite 401, Windsor, CT 06095
Why Support CHR?
Every year, CHR provides hope and healing to people of all ages whose lives have been touched by mental illness, addictions, trauma, homelessness and more. Thanks to generous support from the community, CHR maintained all services throughout the pandemic and continued providing Real Hope and adding new programs and services. Your gift today, keeps Real Hope alive.
Learn More
Contact Katie Reaves, CHR's Development Director, at kreaves@chrhealth.org or 860-697-5537.
THANK YOU
Thank you so much for your consideration! What matters is that we all participate at the level that works for us and our families. Together, we will meet this goal and help CHR continue to change and improve lives.