CHR and Elected Officials Dedicate New Social-Rehabilitation Program 
Manchester, Conn. – Local officials joined Community Health Resources (CHR) today to dedicate a new home for the Hub, a social-rehabilitation center, now located at 520 Center Street in Manchester that offers daily, walk-in services for adults in recovery from mental illness and substance us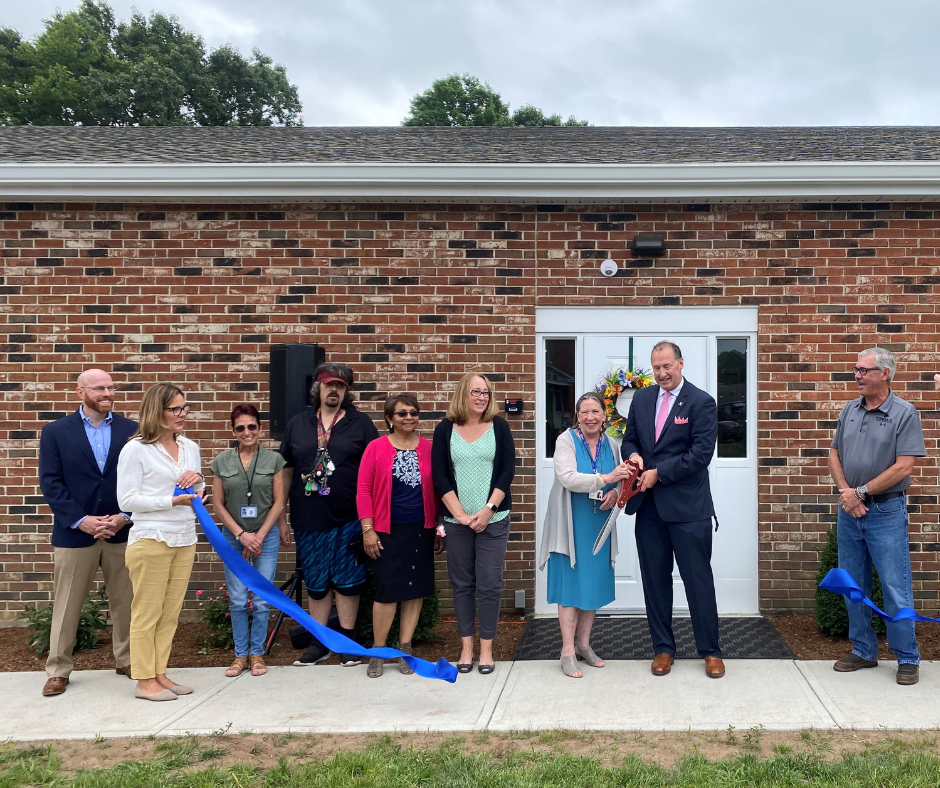 e disorders.
"Previously known as the Club House, the Hub is at the heart of CHR's mission to provide Real Hope for Real Life," said Heather Gates, CHR's President and CEO. "Every day at the Hub, CHR staff welcomes adults in recovery to a place of learning, discovery, hope and enrichment. It literally is a hub of activities that support recovery, including wellness groups, supported employment programming, case management services and a community pantry for Connecticut Food Share."
CHR has offered recovery-oriented, social rehabilitation services for most of its 55-year history. Today, CHR operates two Hubs: in Manchester and Enfield.
The Manchester Hub moved into its new location earlier this year. The new building includes space for group activities such as crafting, puzzles and meal preparation as well as specialized activities including job preparedness, advocacy, wellness, smoking cessation and more.
The Connecticut Food Share pantry in the Hub is easily accessible and is open to the entire community, not just CHR clients.
Gates noted that 90 individuals are currently active with the Hub in Manchester and new members are encouraged to join. "The Hub is welcoming to young adults as well as those who have been in recovery for many years. With a creative range of services, there is something for everyone here," Gates said.
For more information, visit www.chrhealth.org or call CHR at 1-877-884-3571.
About CHR:  CHR is Connecticut's most comprehensive, nonprofit behavioral healthcare agency, offering a wide range of programs for children, families and adults whose lives have been touched by mental illness, addiction, trauma, homelessness and more. CHR was the first nonprofit agency in CT to meet all of the rigorous federal criteria as a Certified Community Behavioral Health Clinic and has repeatedly been named among the Top Workplaces in the state. Learn more at www.chrhealth.org.
June 17, 2022
For more information, contact mmcguire@chrhealth.org.