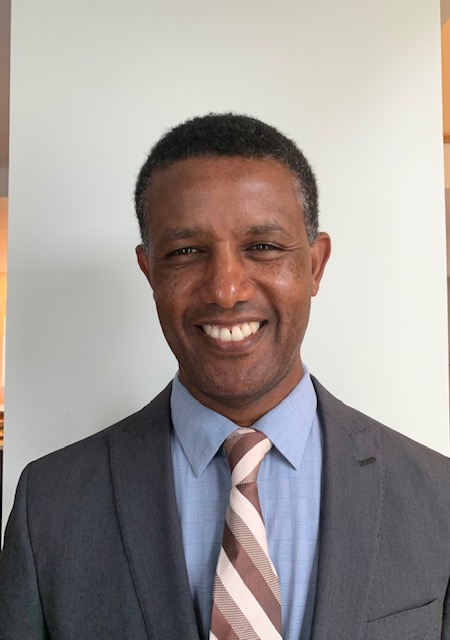 National Honor for CHR
Service Director Bisrat Abebe, LCSW, Elected to Board of Social Work Association
Bisrat Abebe, LSCW, a Service Director at Community Health Resources (CHR), was recently elected to the Board of Directors for the National Association of Social Workers, the largest membership organization of professional social workers in the world focused on enhancing professional development and advocacy for social workers.
At CHR, the state's most comprehensive nonprofit behavioral healthcare agency, Abebe coordinates Medication Assisted Treatment protocols in six Department of Correction facilities. This novel service was designed to provide complete care for people with opioid use disorder and reduce overdose deaths among men and women upon reentry into the community.
"Throughout his career, Bisrat has successfully helped to provide care to underserved populations. We are enormously proud of his election to a national role with the NASW," said Heather Gates, President and CEO of CHR.
"Among many responsibilities, my main duty as a Board member is to represent the association in the community and maintain its relationship with other organizations. This opportunity will allow me to advocate around policies that positively impact our clients and communities," Abebe said.
Abebe joined CHR earlier this year and brings with him a diverse professional background with expertise in program administration, clinical supervision, psychiatric crisis intervention, psychotherapy, and teaching in the university setting. He earned his MSW from Boston College, where he also achieved a Master's in Pastoral Ministry. Later, Abebe earned a Post-Master's Certificate in Psycho-social Foundations of Peacebuilding and International Relations from the School for International Training in Brattleboro, VT.
Through his role on the NASW, Bisrat will represent New England states, including CT ME, MA, VT, NH, and RI. He will participate in national and state meetings, focusing on governance, ethics, social justice, and more.
About CHR: Now offering services through the convenience of telehealth as well as in-person care, CHR is Connecticut's most comprehensive, nonprofit behavioral healthcare agency. CHR offers a broad array of services for children, families and adults whose lives have been touched by mental illness, substance use, trauma and homelessness. In addition, CHR was the first nonprofit agency in Connecticut to meet all of the rigorous federal criteria as a Certified Community Behavioral Health Clinic. Learn more at www.chrhealth.org.