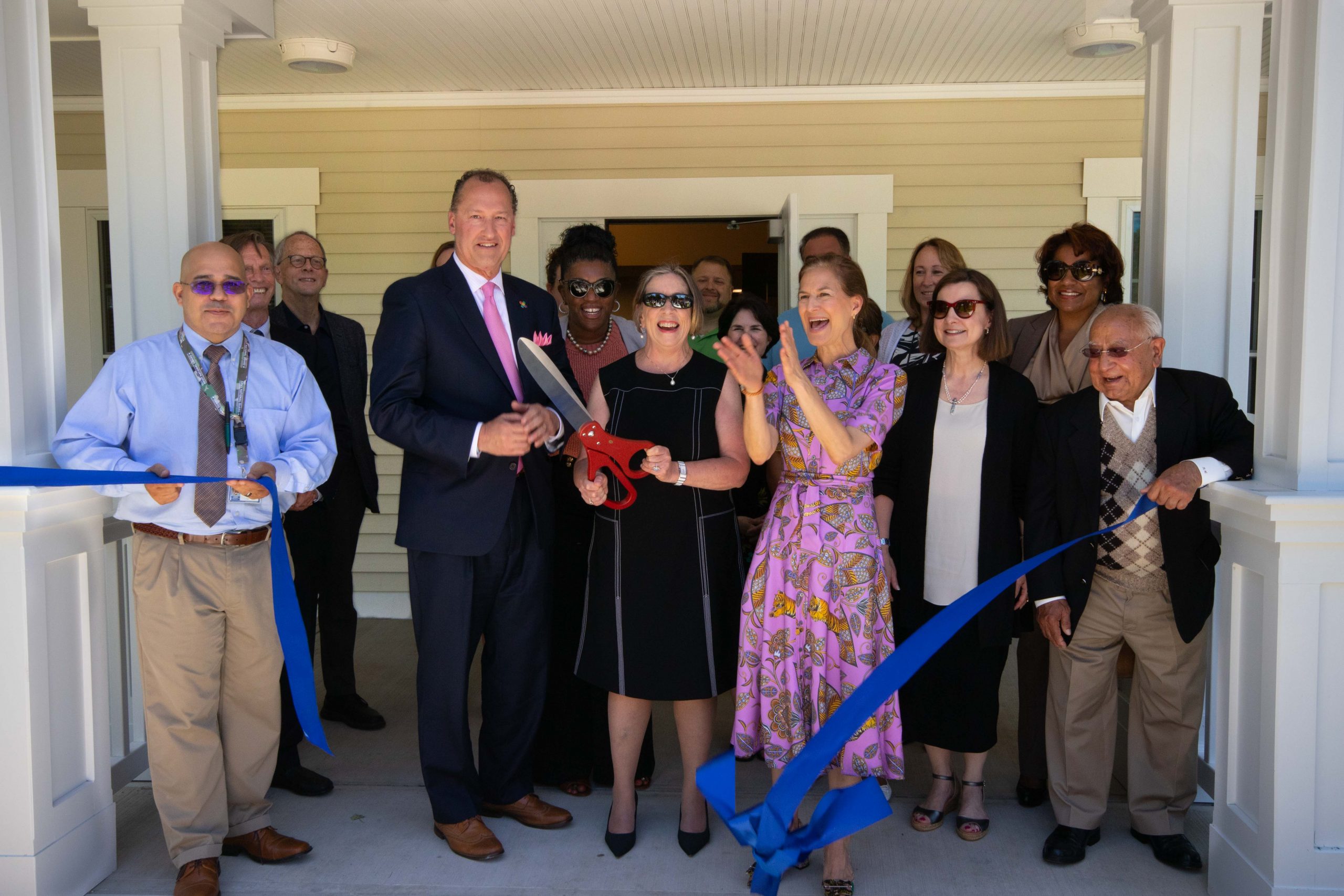 CHR and Lt. Gov. Susan Bysiewicz Cut Ribbon for Promise House Apartments: Unique Model to Provide Short-Term Housing and Support Services
Together with Lt. Governor Susan Bysiewicz, Community Health Resources (CHR), the most comprehensive behavioral healthcare agency in Connecticut, today celebrated a Ribbon Cutting ceremony for Promise House, an apartment building in Manchester designed to meet the needs of young adults who are experiencing homelessness.
Promise House will provide 12 efficiency apartments for young adults, ages 18-25, together with an array of services to help tenants connect with education, job training, life skills, and healthcare resources. Support services will be provided by CHR staff who will be on-site all day, every day, including a Site Advisor, who will live in the 13th apartment. This is one of only a handful of similar programs nationwide.
"From the very beginning, this project touched our hearts," said Heather Gates, President and CEO of CHR, reflecting on the four-year journey from competing for funding from the state Department of Housing (DOH) to opening the doors next month.
"As a behavioral healthcare provider, we deeply appreciate that young adulthood is a pivotal time in life. We wanted Promise House to provide a welcoming, home-like environment and help to connect tenants with the services and tools they need to move forward with happy, healthy, and productive lives," Gates said.
"We are extremely grateful to the Department of Housing for creating this opportunity to help young adults for years to come," she added.
Designed for CHR by Paul B. Bailey Architect, LLC, and constructed by Neak Construction Company, Promise House includes:
12 efficiency apartments
13th apartment for Site Advisor
Common areas for group activities, cooking classes, exercise, and more
Home-like and welcoming design that complements the neighborhood
Gates stressed that Promise House is not a group home or a clinical facility. While there is no rental fee, tenants will be expected to sign a lease and learn about their rights and responsibilities as a tenant. The leases are not time-restricted and CHR's staff will help each tenant gain the knowledge, income, and skills to safely move on to a healthy future.
Funding for Promise House comes from the state Department of Housing, which is committed to ending homelessness in Connecticut. Additional funding came from the Corporation for Supportive Housing and the Connecticut Housing Finance Authority/Housing Tax Credit Contributions. Operational funding comes from the state Departments of Housing and Mental Health and Addiction Services.
About CHR: Now offering services through the convenience of telehealth as well as in-person care, CHR is Connecticut's most comprehensive, non-profit behavioral healthcare agency. CHR offers a broad array of services for children, families and adults whose lives have been touched by mental illness, substance use, trauma and homelessness. In addition, CHR was the first non-profit agency in Connecticut to meet all of the rigorous federal criteria as a Certified Community Behavioral Health Clinic. Learn more at www.chrhealth.org.