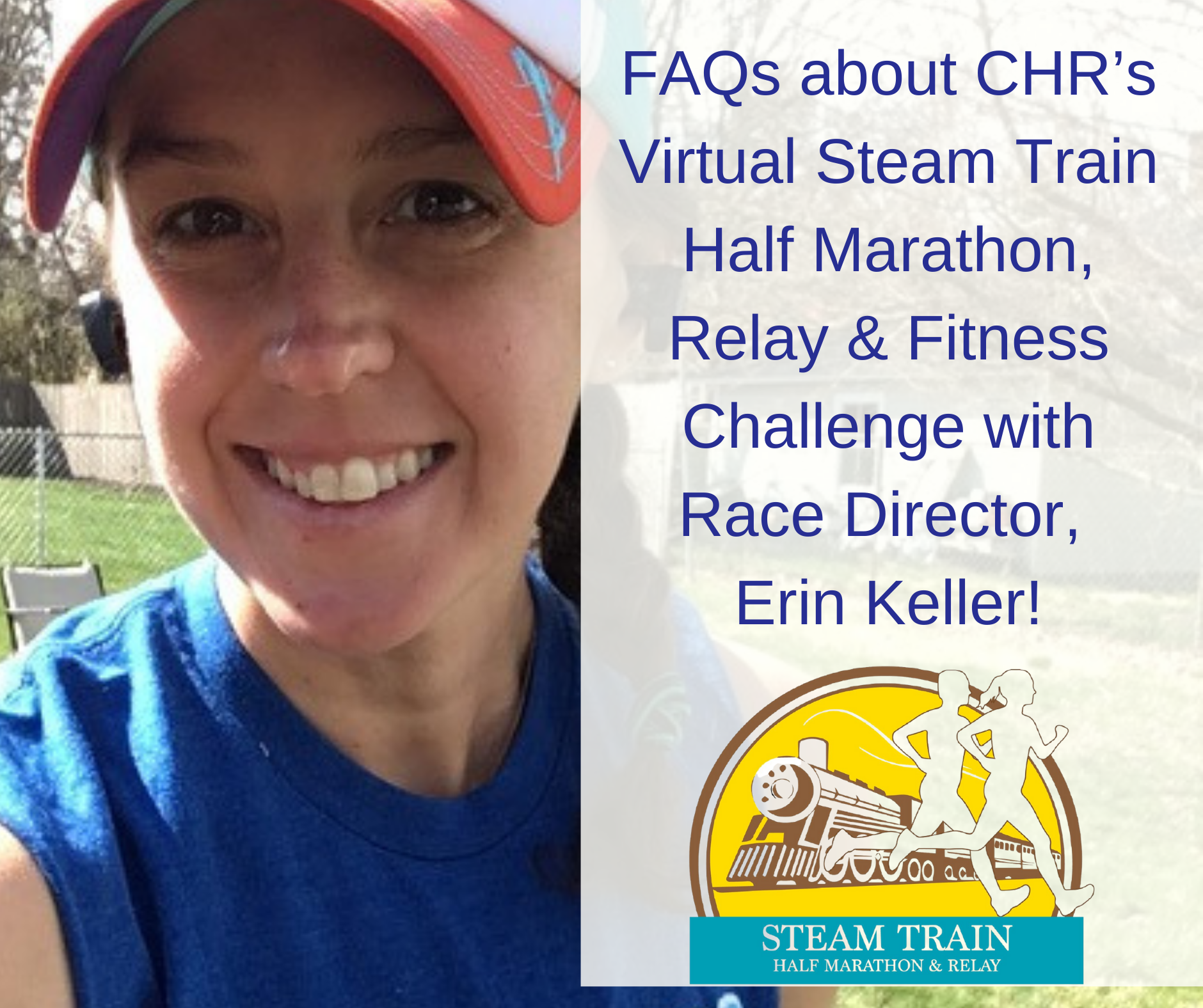 For the Half Marathon and Relay:
Can I run the half marathon on a treadmill?
Erin: YES! You can run anywhere! Indoor, outdoor, or a mix of both.
How long does it take to train for a half marathon?
Erin: Well, that depends. Most half marathon training plans are 10-12 weeks if you're looking to take it on in one go.
If I sign up for the relay, how many miles do I have to run?
Erin: For the team relay, that's for your team to decide. You can break the miles up however you want to. For the individual relay, you have to cover the whole 13.1 miles yourself, but you can break that up over five days in whatever way works for you.
Can I run the full 13.1 miles in more than one day?
Erin: You sure can. If you're feeling ambitious run the distance a couple of times and submit your best time.
How do I record and share my time?
Erin: There are tons of ways to record your time. Apps like Strava or MapMyRun are great for tracking time and distances. Some people prefer a GPS watch. Or you can run one of the courses we're mapping and use an old-fashioned Timex if that's more your style. For sharing your time, keep your eyes peeled for instructions on how to upload your results to RunSignUp.
How do I sign up?
Erin: Head on over to https://runsignup.com/Race/CT/Essex/VirtualSteamTrainHalfMarathonandRelay and follow the instructions to sign up.
What do I get for the registration fee?
Erin: Aside from an awesome virtual race experience, you'll also get a t-shirt, a really cool mug, and a one-of-a-kind finishers medal!
I can't participate this year. How can I make a donation to CHR instead?
Erin: Very easy. Check out www.chrhealth.org/donate and thank you so much for supporting this awesome organization!
For the Fitness Challenge:
Can I do any activity of my choice?
Erin: We've provided a list of activities for you to complete AND when you do, you can claim a special digital badge on RunSignUp!
Do I need to record and share my time? How should I do that?
Erin: Most challenges are designed to last about 30 minutes. You can track that in whatever way you like. Keep an eye out for an email soon detailing how to claim your activities or visit our Facebook page for on-going updates www.facebook.com/SteamTrainHalf.
How do I sign up?
Erin: Visit https://runsignup.com/Race/CT/Essex/LocomotionFitnessChallenge and follow the instructions.
Why is the registration fee a suggested amount?
Erin: We wanted to make this event accessible to anyone, regardless of their fitness level and/or ability to pay. CHR is committed to helping people lead healthier lives and the Locomotion Fitness Challenge could be a first step in the right direction for many people. So, there is no obligation to pay a registration fee and at the same time, we welcome donations of any size to support our mission.
For Both Events:
How will my swag bag be delivered to me? Are there pick-up dates?
Erin: We will have live pickups, but you can also choose to have your swag mailed to you. Details are in the registration process on RunSignUp
How can I share photos from my run or fitness activity?

Erin: Tag us on Facebook @realliferealhope and Instagram!!
What is the date of next year's event?

Erin: Stay Tuned! We're firming up the details!