CHR proudly participated in a roundtable discussion organized by LifeSet Youth Villages focusing on the success of a DCF-funded program, Transitional Support for Emerging Adults (TSEA).  This evidence-based model has helped more than 240 young adults since 2019, through programs run by CHR and Wheeler Clinic. Specifically, TSEA helps young adults who have aged out of foster care and are ready to work on the next chapter in their lives, including help with education, job training, housing and more.
Special thanks to Senator Matt Lesser, Chair of the Human Services Committee, for joining the conversation and to Wheeler Clinic for hosting the event.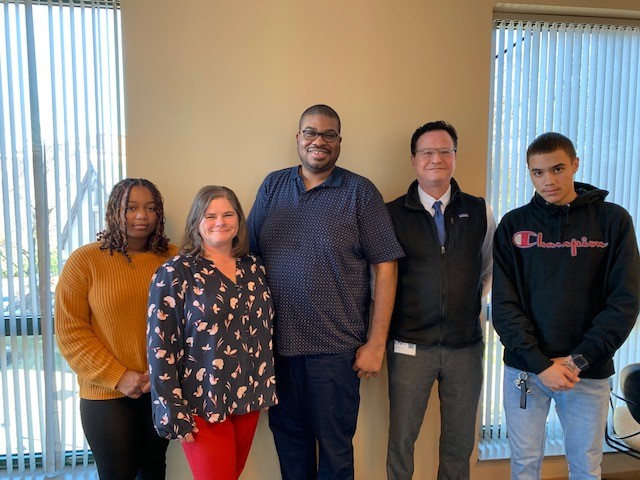 Supporting TSEA from CHR, from left to right, Charlise Price, TSEA Supervisor Nicole Lemoine, TSEA Specialist Jarvis Graham, Service Director Michael Asinas, and Christian Figueroa.