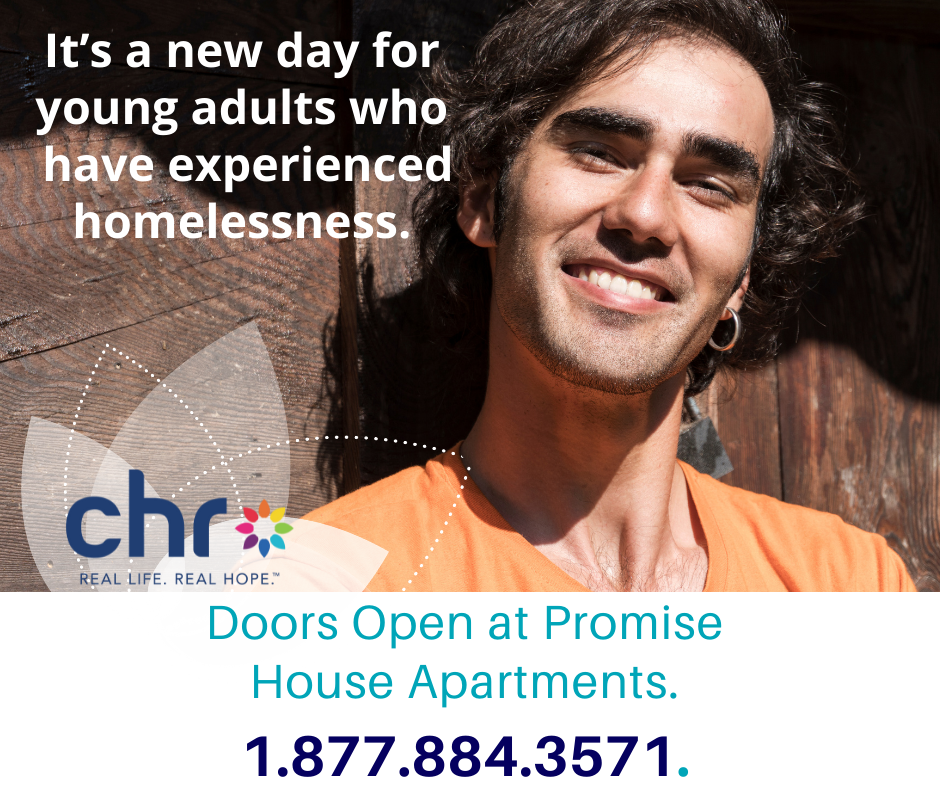 Tenants have started moving into Promise House, a new CHR apartment building in Manchester designed to help young adults, ages 18-25, move on from homelessness to healthy, productive lives.
Promise House provides 12 efficiency apartments, together with an array of services to help tenants connect with education, job training, life-skills and healthcare resources. This is one of only a handful of similar programs nationwide and features on-site services coordinated by CHR staff all day, every day, including a Site Advisor, who lives in the 13th apartment.
"From the very beginning, this project touched our hearts," said Heather Gates, President and CEO of CHR. "We are so proud to offer Promise House to young adults in our community."
"It takes a village to launch a project as important as this," Gates said, thanking Paul B. Bailey Architect, LLC, led by Paul Bailey and Susan Odell, who designed a warm, welcoming home for the tenants that complements the neighborhood, as well as Naek Construction Company, Inc., that brought the design to life.
Gates also thanked funders for Promise House including the state Department of Housing, which is committed to ending homelessness in Connecticut; the Corporation for Supportive Housing; the MISAC Corporation in Manchester and the Connecticut Housing Finance Authority/Housing Tax Credit Contributions. Operational funding for Promise House comes from the state Departments of Housing and Mental Health and Addiction Services.