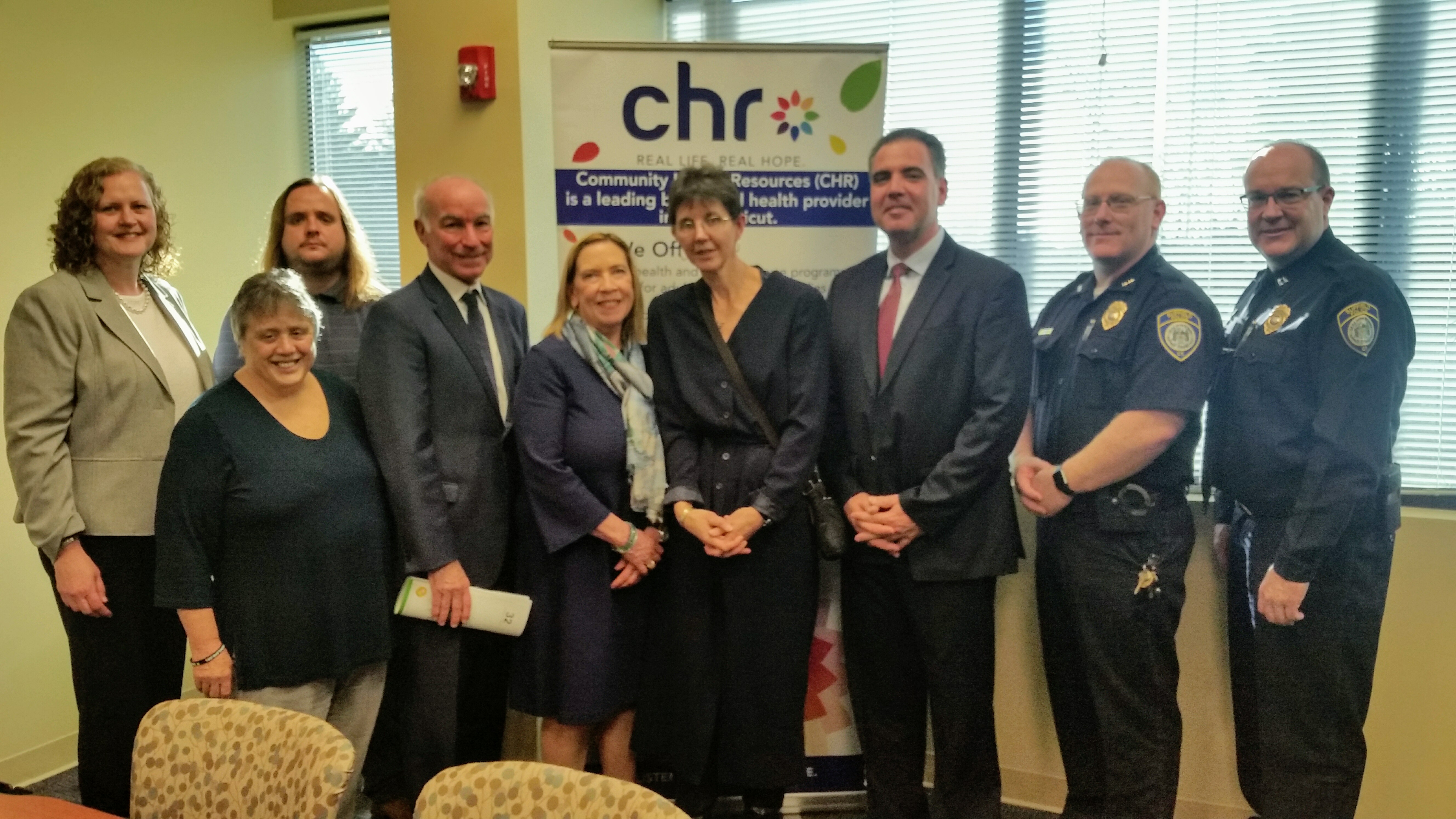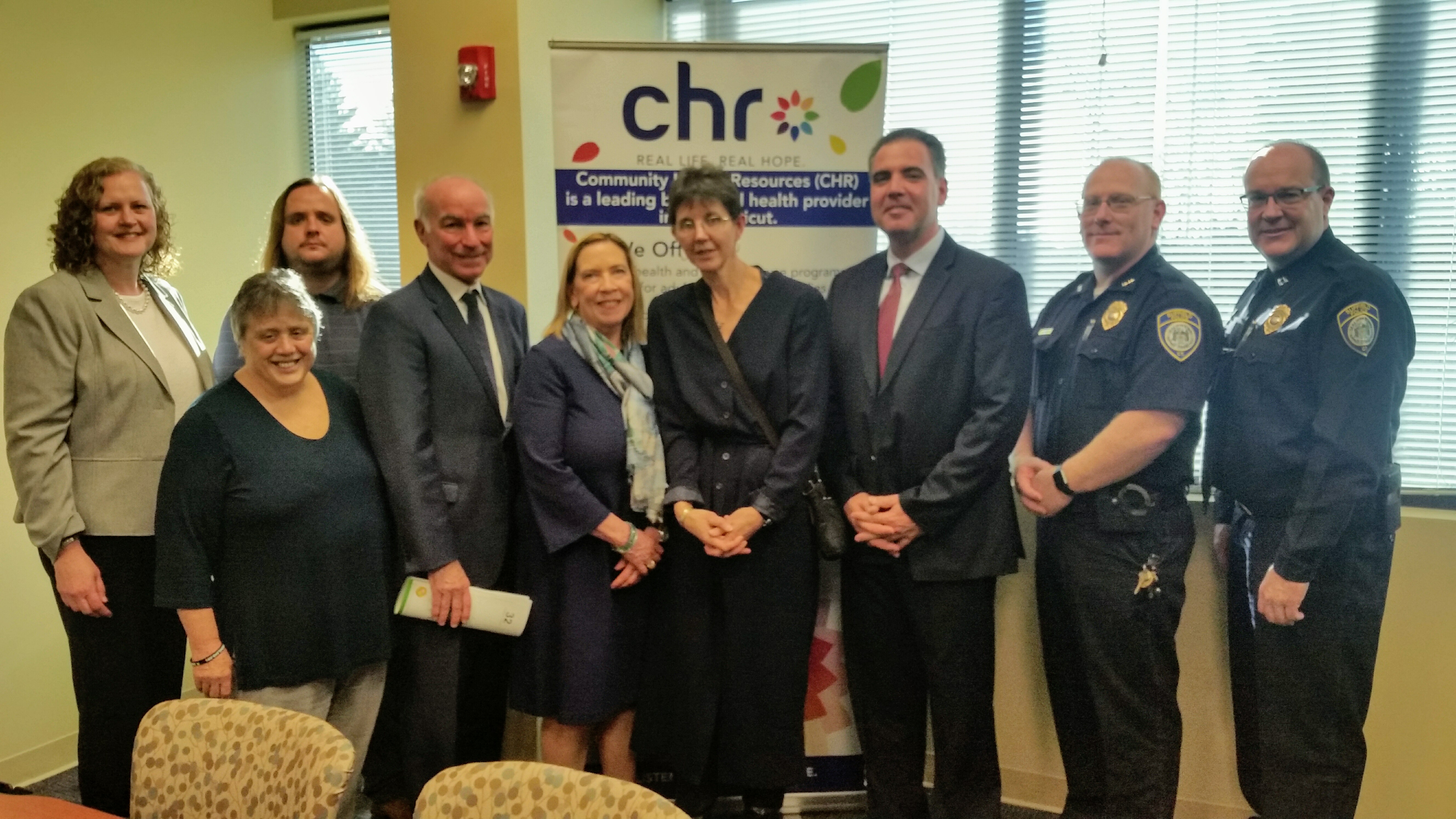 Record $4 Million Federal Grant Will Improve Access to Treatment & Fight Opioid Epidemic
ENFIELD, Conn. – U.S. Rep. Joe Courtney (D-CT) joined officials from CHR, the state's most comprehensive, non-profit behavioral healthcare agency on Monday, December 3rd, to mark the launch of "CT First," a far reaching initiative to enhance and expand behavioral healthcare services for children, families and adults, including vitally needed treatment for opioid addictions.
CT First is made possible by a $4 million federal grant to CHR from the U.S. Substance Abuse and Mental Health Services Administration (SAMHSA). CHR participated in a national competition for the funding; it is the largest grant received in CHR's 52 year history. The funding will:
Enable CHR to become a "Certified Community Behavioral Healthcare Clinic" by the end of January 2019.
Expand 24/7 access to mobile crisis programs for children and adults by hiring overnight staff and continuing to work closely with local police departments. Of note, CHR was also recently successful in securing a SAMHSA grant in collaboration with the Town of Suffield Police Department to enhance direct services and training so people are directed to treatment, rather than the criminal justice system, if the police are called to situations of emotional distress. The two grants complement each other very well.
Introduce primary care screenings for clients in CHR's Enfield office and maintaining wellness programming in Manchester and Bloomfield, all with a goal of providing truly integrated care and measuring success with the help of new clinical staff and IT infrastructure updates.
Implement smoking cessation programming for clients.
Expand open-access services for people with substance use disorders/opioid use disorders so they can access treatment services sooner.
Increase the use of recovery coaches/peers to help facilitate rapid implementation of treatment.
Launch a more formal agreement and liaison with the Veterans Administration and veteran groups in our region.
"Sadly, we know that mental illness is a leading cause of death in the United States, with recent data from the Centers for Disease Control showing increases in the rates of suicide and fatal drug overdoses are at the root of recent decreases in American life expectancy. Increasing access to behavioral health care is crucial to reversing this tragic trend. This grant funding and the CT First initiative are important investments in improving treatment capacity for veterans, those with substance use disorder, and others with behavioral health conditions in eastern and central Connecticut. Many thanks for the incredible work by the team at CHR to bring the proven Certified Community Behavioral Healthcare Clinic model to our region," said Congressman Courtney.
Heather M. Gates, President and CEO of CHR added, "There are many reasons to celebrate the launch of CT First. At $4 million, it represents the largest grant award in CHR's history and it allows us to advance some of our highest priority goals, which are aligned with the goals of a CCBHC. We are enormously grateful to have been selected in the national competition for this funding and deeply appreciate the support we have received from Congressman Courtney and his staff," she said noting that CHR has already formed a consumer and family Advisory Committee for CT First and started interviewing for more than 20 new jobs.
"We've always led the state in innovations to improve behavioral healthcare and are proud to be the first CCBHC in Connecticut," Gates added.
About CHR: CHR is Connecticut's most comprehensive, non-profit behavioral healthcare agency, offering a broad array of services for adults, children and families whose lives have been touched by mental illness, substance use, trauma and more. Founded in 1966, CHR has a vibrant outpatient network of services as well as intensive and specialized services to address complicated needs, including residential and community-based programs. Learn more at www.chrhealth.org.