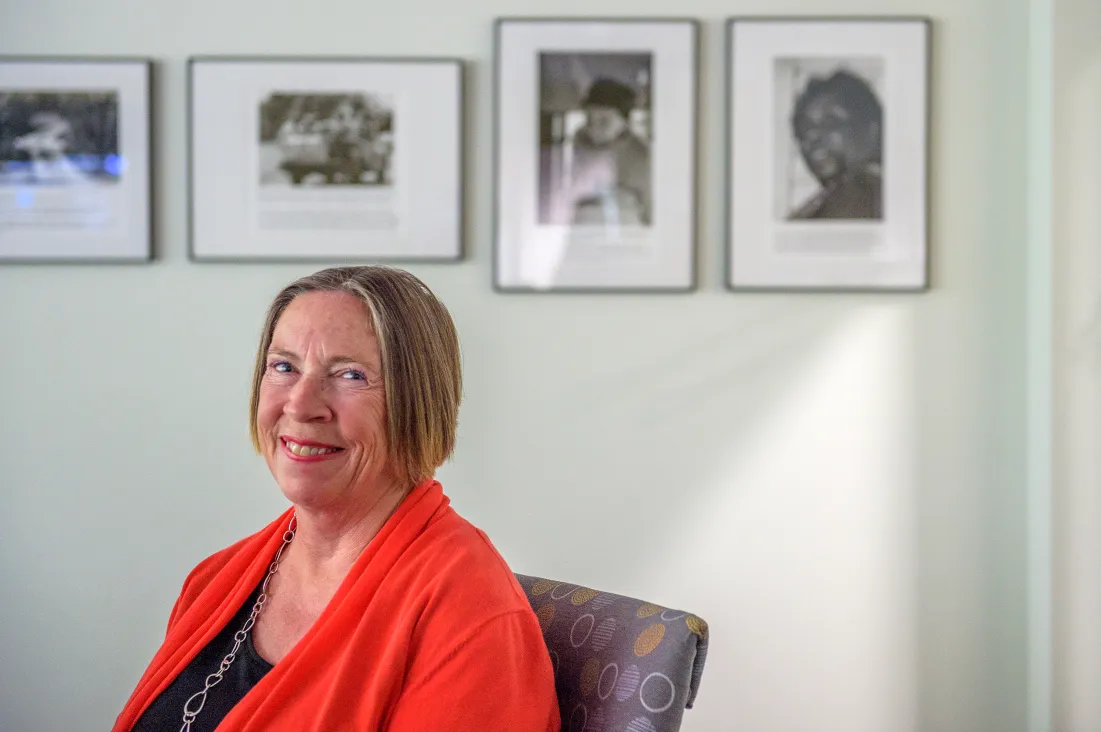 Heather Gates is president and CEO of Community Health Resources, the most comprehensive non profit behavioral healthcare provider in Connecticut. Gates is the winner of The Hartford Courant Top Workplaces 2021 award for leadership in the large employers category.
By ED STANNARD | estannard@courant.com | Hartford Courant
September 13, 2023 at 6:25 p.m.
As Community Health Resources' more than 830 employees provide a vast array of mental health and substance use services to more than 25,000 people, the fuel that keeps the nonprofit running is care.
Jennifer Doutre, a service director who oversees all adult clinical programs, said the organization's positive atmosphere "starts with (CEO) Heather (Gates) and the executive team, and how much they care about the people we serve, as well as the staff."
"I've seen over the years so many of the decisions that they make are very much based off of two things: will this improve client experiences, will this help staff, and that's their guiding principles in so many of the decisions that have been made," she said.
Doutre also credited the front-line staff and "how committed everybody is to serve a population that society often forgets. The staff are dedicated and compassionate."
"Behavioral health and addiction is often forgotten in the health care industry," she said. "People talk about the health care heroes and often forgot about the people who are doing the behavioral health and addiction, and yet the staff just continued to give their all."
Founded in 1965, CHR is headquartered in Windsor and has 21 locations throughout central and eastern Connecticut. Its major clinics are in Enfield, Bloomfield, Manchester, the Danielson section of Killingly and Willimantic.
The nonprofit organization, which also provides crisis-response and prison services, offers a wide array of services.
"CHR is a very large and comprehensive behavioral health provider," said CEO Heather Gates. "We provide mental health and substance use treatment throughout much of the state of Connecticut, and we also address issues like housing. We have foster care programs. We have a primary care clinic. We have very comprehensive residential programs."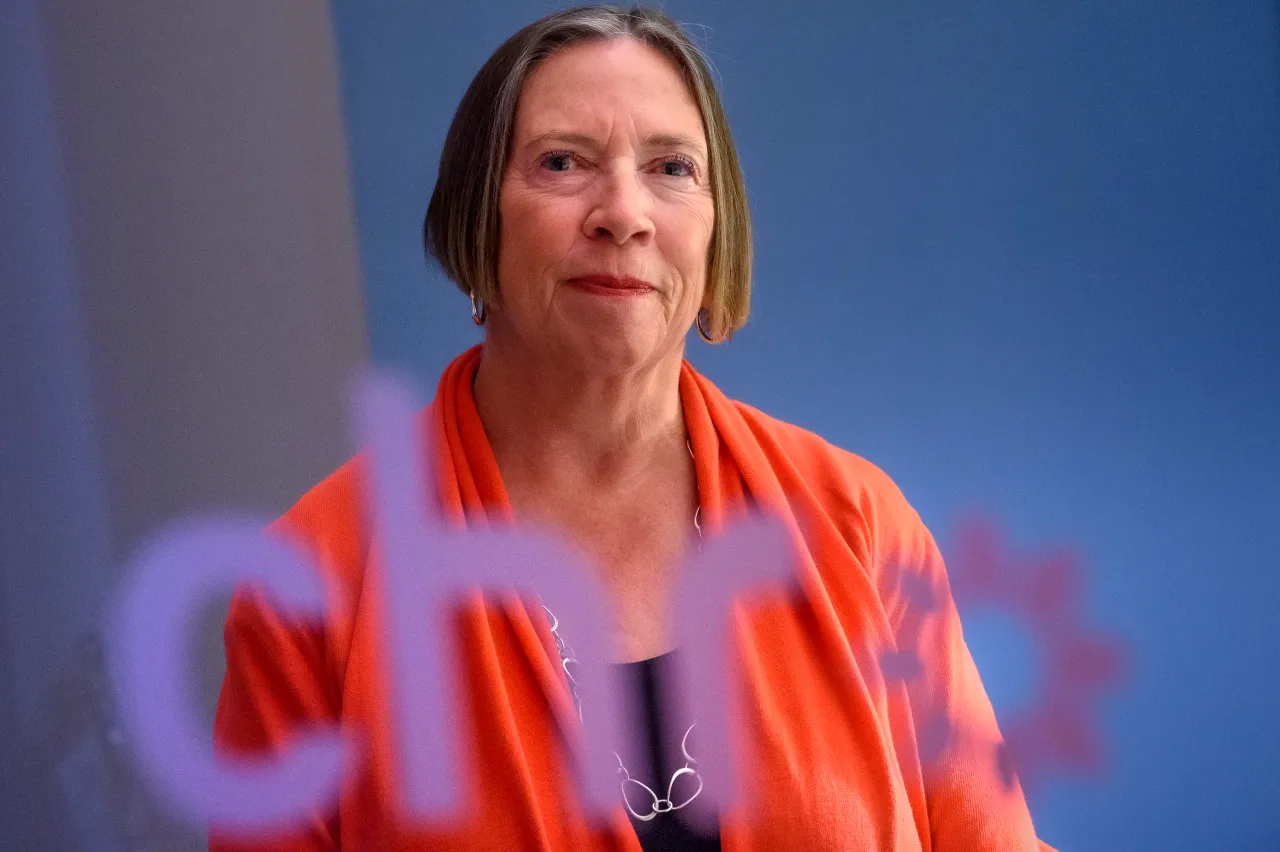 Heather Gates is president and CEO of Community Health Resources, says flexibility has been a top priority during the difficult days of the pandemic. This is the 10th year that CHR has been recognized as one of the Hartford Top Workplaces and is the highest-ranked nonprofit in the large category (minimum 500 employees), fourth overall.
Mark Mirko/The Hartford Courant
"We are proud of the fact that every year we've been participating, we've been able to at least be in the top 10, which is great," Gates said.
Gates has been with CHR for 30 years. "It's a job I love. I'm passionate about it," she said. "I feel incredibly fortunate to work with so many wonderful staff. Of course, the people we serve are really what drives me every day. So I just feel fortunate that I've been doing work all these years that was meaningful to me and makes a difference in people's lives."
Over her three decades, Gates has seen an improvement in how mental health is seen by the public and the medical establishment.
"Some of the most significant changes have been a recognition that mental health and substance use conditions exist, that they are health issues that need to be treated and that people need support to get treatment," she said. "I've gradually seen the stigma associated with it be reduced over time. The pandemic really accelerated that because so many individuals experienced challenges that they had not had previously."
The COVID-19 pandemic has had its downsides, however, she said.
"The pandemic really had a huge impact on the workforce. It was an extremely challenging time in health care in general to be working with providing services," she said. "And then a lot of clinicians opted to go the route of private practice or working 100% remote and that's really not the kind of services that we deliver. So that's been a challenge for us."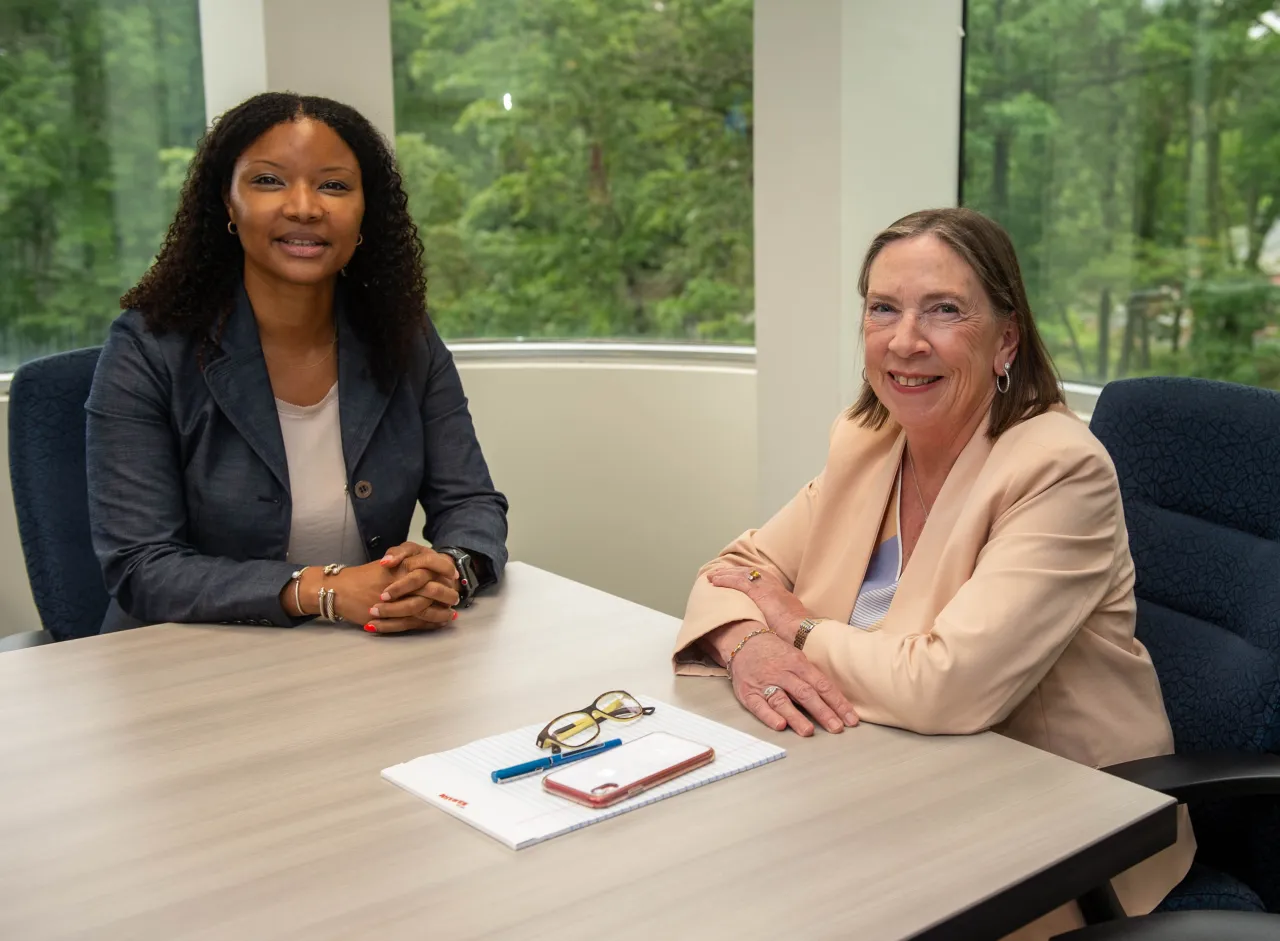 Turkessa Antrum, CHR Chief Human Resources Officer left with Heather Gates, CHR President/CEO on Wednesday, August 16, 2023. (Aaron Flaum/Hartford Courant)
Gates gives a great deal of credit to her employees.
"I have just so much respect for our staff and the dedication and the commitment they showed during the pandemic because here they were taking care of kids at home or elderly parents, and they were coming to work and helping to take care of people that came to us for help."
The organization has added services to meet the demand for mental health care that was exacerbated by the pandemic, including providing crisis response.
"We are one of the crisis-response providers in the state," Gates said. "When someone calls for help and are in a crisis or suicidal, we have outpatient clinics and case management. We have in-home teams. We really have every service that a child, family or adult would need who has a substantial or even a mild or moderate behavioral health condition."
CHR also is a certified community behavioral health clinic, a federal designation issued by the Substance Abuse and Mental Health Services Administration.
"That means everyone who comes to us for help will get served," Gates said. "And we provide much more than outpatient care in order to support people with very significant needs."
Among CHR's focuses is housing, helping people at risk of homelessness to get a place to live, as well as a residential program for children and a therapeutic group home for youth with major behavioral health issues.
"We felt we could meet the needs of kids with those conditions and help support foster parents to really help provide a place for kids who have more significant challenges," Gates said. And we've been doing that for almost 20 years now."
CHR counselors also provide services at six prisons, about 30 schools and there is a mobile crisis team. "Seeing people who call in to 988 or 211 and need help. And so, we're right there to make sure that people are getting what they need."
Looking to the future, Gates said, "We are so excited. We are always looking for a way to bring new programs and services to the communities in Connecticut who are in need, and that really means every community because there is such a high need."
Among CHR's initiatives is a plan, working with the state Department of Children and Families, "to help meet the needs of kids who are in crisis and need a place for a short period of time to stabilize," Gates said.
CHR's employees, who voted for the organization as a Top Workplace, were enthusiastic in talking about their jobs.
"I greatly enjoy working at CHR due to its vibrant and supportive environment," said Richy Gomez, an IT support specialist and project lead, in an email. "The collaborative culture here encourages constant learning and growth, which aligns perfectly with my own professional aspirations."
Susan Spremullo, an administrative services coordinator, wrote, "From the day I started, it was clear that I was considered a valued team member. There are always opportunities to learn something new and expand my responsibilities."
Spremullo is a member of the Action for Equity, Diversity and Inclusion Council. "I've joined committees that foster growth and connection within our company and am encouraged to share my perspectives in a safe and respectful environment," she wrote.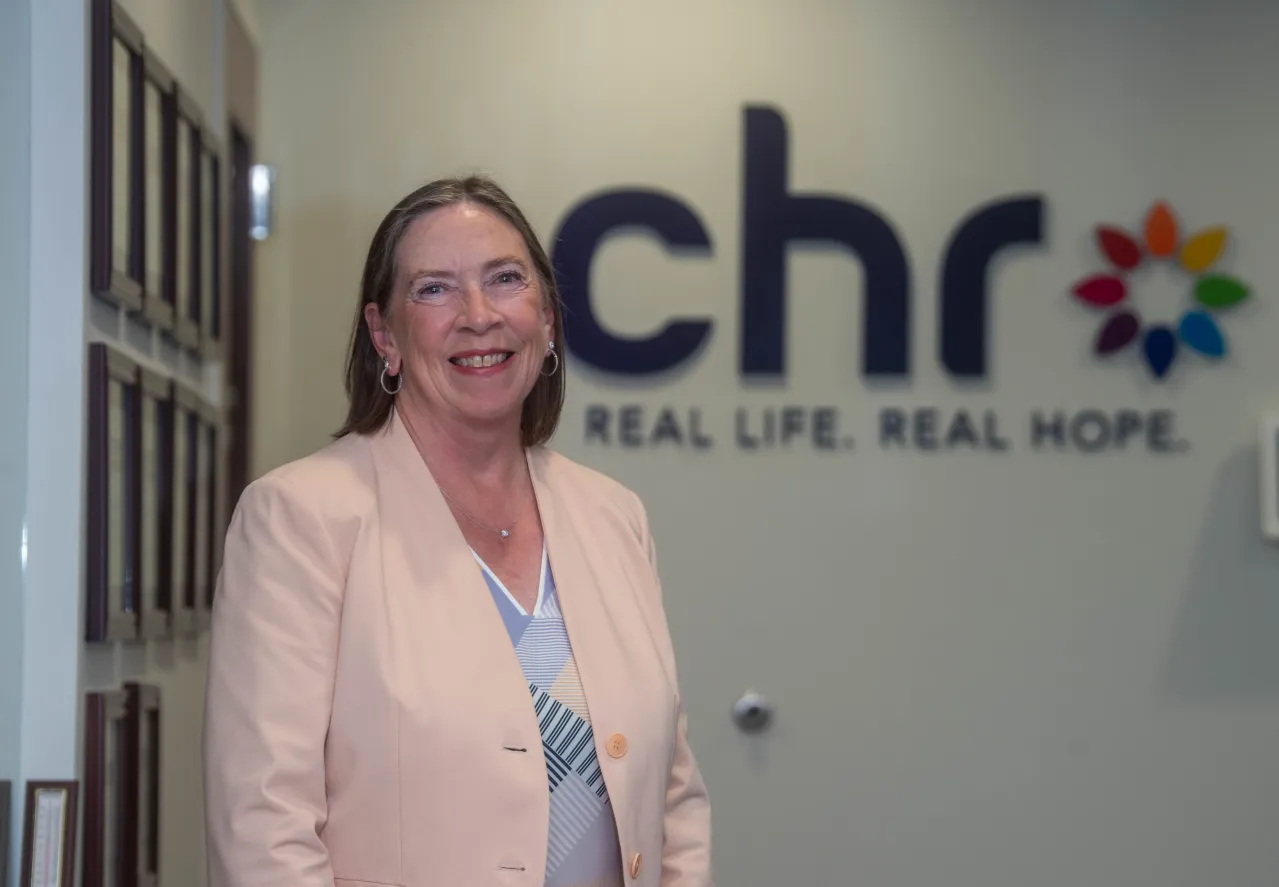 Heather Gates, CHR President/CEO on Wednesday, August 16, 2023. (Aaron Flaum/Hartford Courant)
Jessica Voaden, director of recruitment, said, "For me as an employee, what I really like most about CHR is just the fact that we're consistently changing, and how much we focus on employee wellness. … We have just a really unique and wonderful company culture. We have a lot of fun with one another. I think that our executive team does a really great job of communicating with our staff, listening to our staff, actively making changes."
This is the 13th year of the Top Workplaces recognition program, partnering with Energage of Exton, Pa., an employee-recruitment firm.
Any organization with 50 or more employees in Greater Hartford (Hartford, Middlesex, Tolland, Windham and New London counties) is eligible to participate (public, private, nonprofit or government. Workplaces are evaluated by their employees from February to May using a 24-question survey.
Ed Stannard can be reached at estannard@courant.com.