Newest Stories Feature Interviews from the Pandemic
CHR and WNPR are continuing to share real life, inspiring stories about recovery from addiction and mental illness through the Real Life, Real Hope Moments initiative and recently added new interviews from men and women who received services at CHR throughout the pandemic.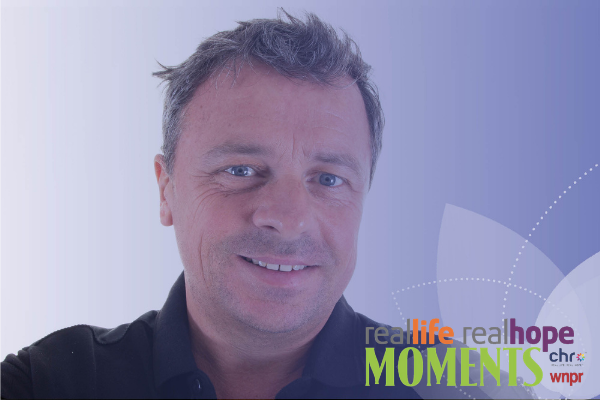 "We are so proud to continue partnering with WNPR to create Real Life, Real Hope Moments, and are especially grateful to the men and women who shared their stories of finding and maintaining recovery during the pandemic," said Heather Gates, President and CEO of CHR, noting that CHR maintained all services throughout the pandemic, through a combination of telehealth and in-person care.
"We worked hard to keep all essential and life-saving services available to the community over the last year and stand ready to meet the ongoing needs of children, families and adults as life slowly returns to more normalcy," she added. "We're confident the stories of hope and resilience WNPR captured through Real Life, Real Hope Moments will help to raise awareness that recovery from mental health challenges, addictions and trauma is possible."
Now entering its fifth year, all of the stories recorded through Real Life, Real Hope Moments can be found at: www.wnpr.org/rlrh.