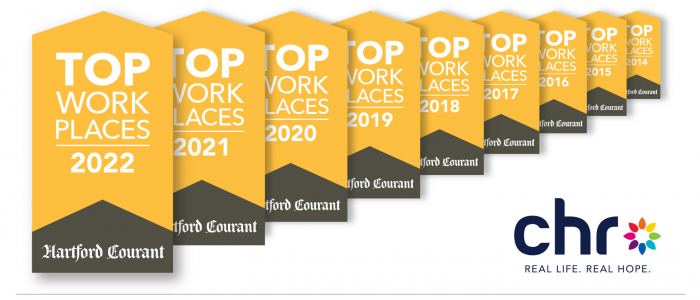 For the 9th year in a row, CHR was named a Top Workplace among large employers in CT! In addition, CHR was the highest-ranking human services provider in our employer category and received the Top Training award among large employers.
"This is such a special honor because it reflects comments from CHR's amazing and dedicated workforce," said Heather Gates, President and CEO of CHR. "It's also important to note that CHR is one of the only essential healthcare providers honored this year through this survey. That speaks volumes about our staff."
Awards were announced during the recent Top Workplaces Reception, hosted by the Hartford Courant. The annual awards are based on anonymous data collected by more than 30,000 Connecticut employees. This year, 61 organizations of different sizes were honored as Top Workplaces.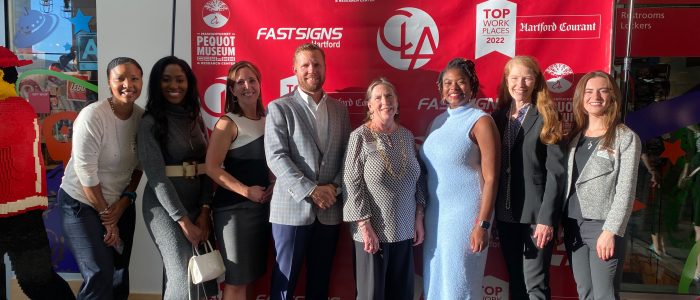 Picture in the photo from left to right:
Turkessa Antrum SCP, SPHR, CHR's Chief Human Resources Officer; Nikki Singletary, CHR Payroll Manager; Jennifer Doutre LADC, LCSW, CHR Service Director; Cy Hess, CHR Board Member; Heather Gates, CHR President and CEO; Ayesha Clarke, CHR Board Member; Maureen McGuire, CHR Senior Vice President for Advancement; and Eliza Patterson, CHR Development & Communications Associate
To apply visit www.chrhealth.org today!