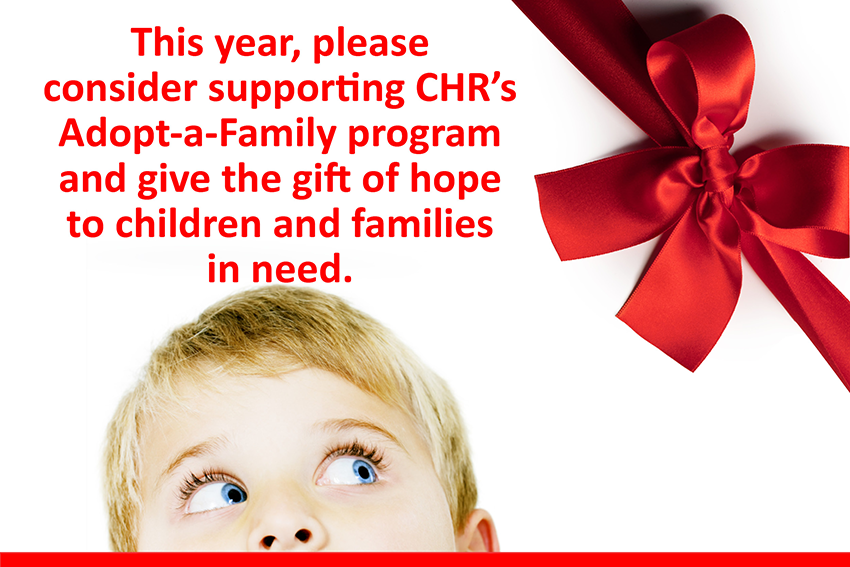 Here's how it works:
You can adopt one child or an entire family, based on what works for you.
You will receive a wish list through Amazon and all shopping can be done online, for your convenience and safety.
All gifts will be delivered to CHR's main office in Windsor and distributed to the families before the holidays.
Other ways to support Adopt-a-Family include:
Let us do the shopping! You can make a donation to cover a child or family's wish list and CHR's Development Team will take care of all of the shopping and shipping for you.
You can make a donation of any amount to support Adopt-a-Family. Gifts can be made at www.chrhealth.org/donate.
Gift Cards are welcome.
It's been such a difficult year for families so we hope we can count on your support.
Take the first step today
 by contacting Katie Reaves, CHR's Director of Development at 
kreaves@chrhealth.org
.
Learn More